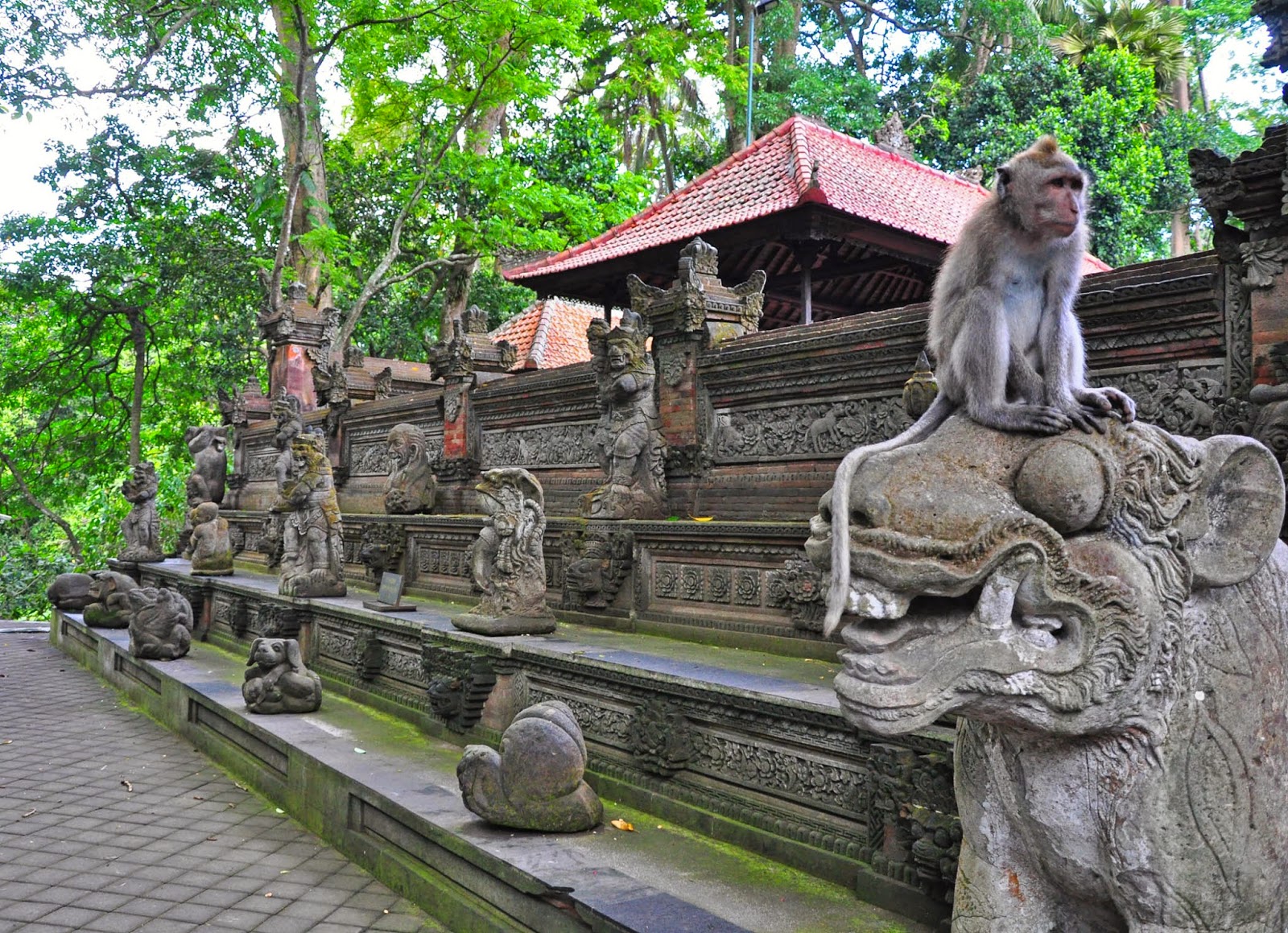 Ubud Monkey Forest, or the original name : Mandala Wisata Wena Wana is a nature preserve inhabitant by several groups of monkeys. Ubud Monkey Forest is one of the famous tourist spot in Padangtegal village, Ubud.
Ubud Monkey Forest is one of the must see tourist attraction because it is so iconic and represents Ubud in generally.
The heavily forested and hilly Ubud Monkey Forest covers approximately a tenth of a square kilometer  27 acres)  and contains at least 115 different species of trees. A deep ravine runs through the park grounds, at the bottom of which flows a rocky stream. Trails allow visitors access to many parts of the park, including the ravine and stream.
The Monkey Forest grounds are home to three Hindu temples, all apparently constructed around 1350.
Pura Dalem Agung Padangtegal, Pura Beji and Pura Prajapati
The temple, also known as the Temple of Death is used to worship the Hyang Widhi a personification of the God Shiva. According to the Pura Purana (a holy book made from palm tree leaves as a historical document of the temple), temples in The Sacred Monkey Forest Sanctuary (Monkey Forest Ubud) area are built around the middle of the 14th century. When the kingdoms in Bali were ruled by Dynasty of Pejeng or can also be said about the beginning of Gelgel Dynasty..
There are three temples inside the forest:
The Pura Dalem Agung Padangtegal ("Padangtegal Great Temple of Death"), also known as the Main Temple, lies in the southwestern part of the park. The temple is used for worshiping the god Hyang Widhi in personification of Shiva, the Recycler or Transformer.
The Pura Beji, or Beji Temple, in the northwestern part of the park, is used for the worship of Hyang Widhi in personification of the goddess Gangga. A "Holy Spring" bathing temple, it is a place of spiritual and physical cleansing and purification prior to religious ceremonies.
The Pura Prajapati, or Prajapati Temple, located in the northeastern part of the park, is used to worship Hyang Widhi in personification of Prajapati. A cemetery adjacent to this temple receives the bodies of the deceased for temporary burial while they await a mass cremation ceremony, held once every five years.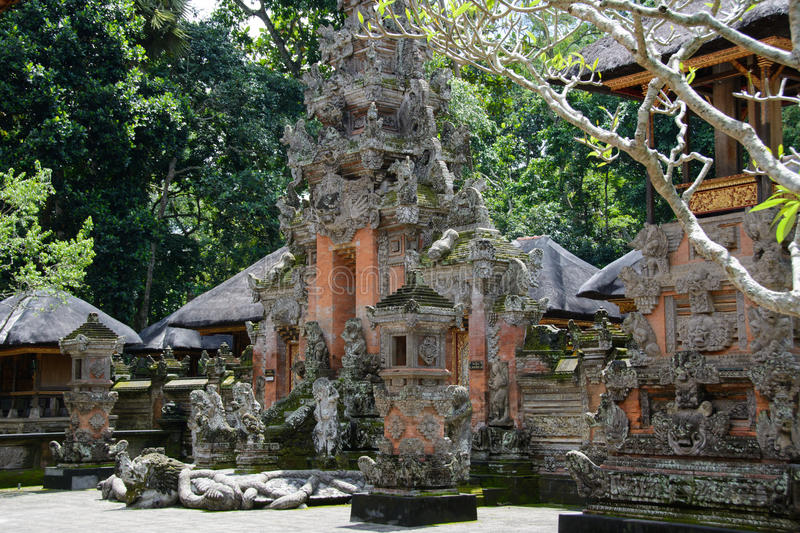 Getting to Ubud Monkey Forest
To get here, it will take around 50 to 60 minutes from Denpasar, about 22 kilometres. This tourist attraction is one of the places to visit in the Ubud tour itinerary. Whether you are planning to stay here during your holiday, or visiting. The Monkey Forest is worth to consider.
Ubud Monkey Forest is one of the three monkey forests in Bali, the other two are Alas Kedaton and Sangeh.
Paket Tour
The Ubud Monkey Forest is included in this tour: