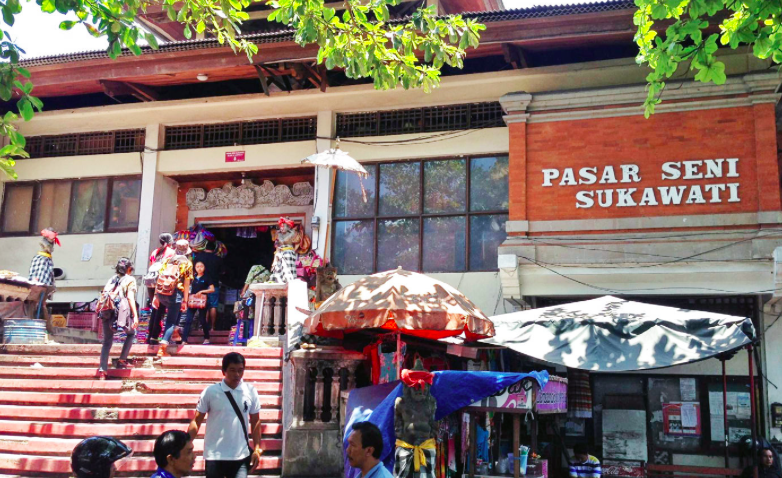 Sukawati market is the largest and the most complete art market in Bali. The market is located at Sukawati village, Gianyar district, about 30 kilometres or 45 minutes drive from Denpasar.
Sukawati market is established since 1980's and is one of the  most visited market by tourists in Bali. All the merchandises here are very much affordable. The market is one of the stopover options when you are on a tour visiting Ubud or Kintamani because it is near some tourist attractions such as Celuk village and Bali Bird Park or after watching Barong Dance.
Until now, there are 3  locations of this market that are close to each other that you can visit them altogether. Sukawati market 1, 2 and 3.
Sukawati Market, Balinese Souvenir Heaven
You will see various things offered in  Sukawati market such as Shirts, beach sarongs with colorful graphics, statues, paintings, bags, wallet, sandals, aroma therapy, bed covers…… just about everything :).  Prices for Bali holiday cotton shirts for adults and children differ, each depending on motif, weave and overall quality. Most of the fine paintings on sale here are generally imitations of the signature styles of various maestros, such as Blanco, Arie Smit, Bonet and Han Snel. However there are also some Bali 'Kamasan-style' paintings. Some small-scale A4-size paintings, some framed and some not, make for convenient souvenirs to pack and take home. Whether you buy them for yourself or for relatives back home, all of them can be bought at a very affordable price (but it will also depends on your mighty haggling skills).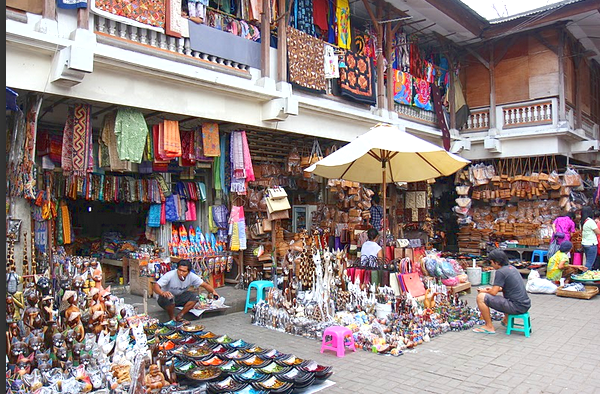 Yup, you can utilize your bargaining skills here since all the items are negotiable. The perfect time to  visit is when the market is open. Do not hesitate on haggling and don't forget to do some recons / survey from several merchants before deciding on which place to start your bargain campaign.
Spare your time but don't be lost track of time when you are shopping in Sukawati market since you still have lots of other places too visit 🙂
Sukawati Market
Jalan Raya Sukawati
Kecamatan Sukawati, Kabupaten Gianyar.
Business Hours
Local Market : 08.00 – 15.00
Sukawati Market : 10.00 – 17.00