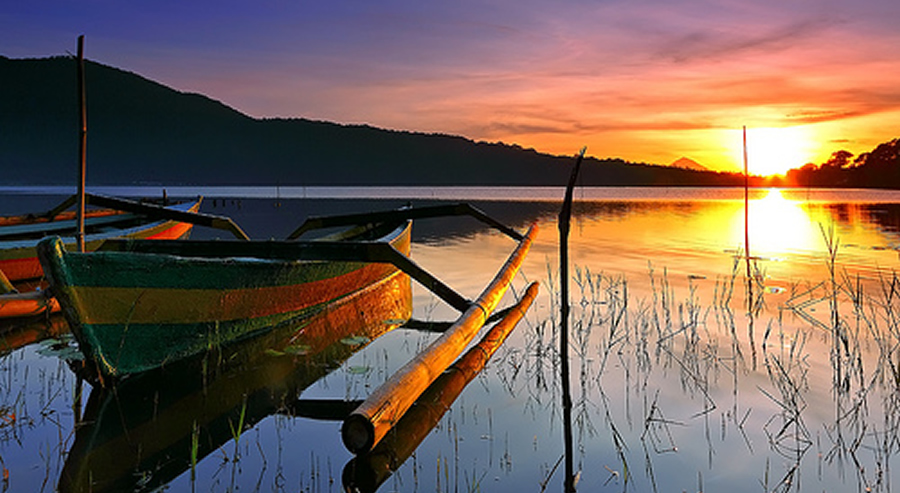 Lake Beratan or also known  Lake Bratan is located in Bedugul, Candikuning village, Tabanan District. Approximately  50 kilometres or 90-120 minutes from Denpasar. Since the area is 1200 metres above sea level, cool breeze covering the area. So cool that it can go as low as 18° Celcius night time and  24° Celcius daytime.
The lake and surroundings are infamuos tourist attraction, and a must visit and see when visiting Bali Island. All domestic and foreign tourists visit this favorite place.
History and Function of Lake Beratan
Lake Beratan is the second largest lake after Lake Batur with 3.8 kilmeters square wide. This lake is one of the best place to visit. With the mount Catur surroundings, this lake is also place for watersports such as parasailing and jetskis.
According to Bali folk legends, at the beginning is only one very large lake. Then a major earthquake seperates the lake into three lakes: Beratan, Tamblingan and Buyan. Lake Beratan plays a very important role to Balineese people. The water from Lake Beratan is used to water farms and agricultures as an irrigation called subak. 
Tourism Site Around Lake Bratan
One of the center attention in Lake Beratan area is the Ulun Danu Beratan Temple. The temple is used to pray for fertility, prosperity and welfare of the people and balance in the universe. You will never be satisfied taking picture of the temple, it lies beautifully in the middle of the lake with the mountain backgrounds. Especially at sunset, most spectacular view.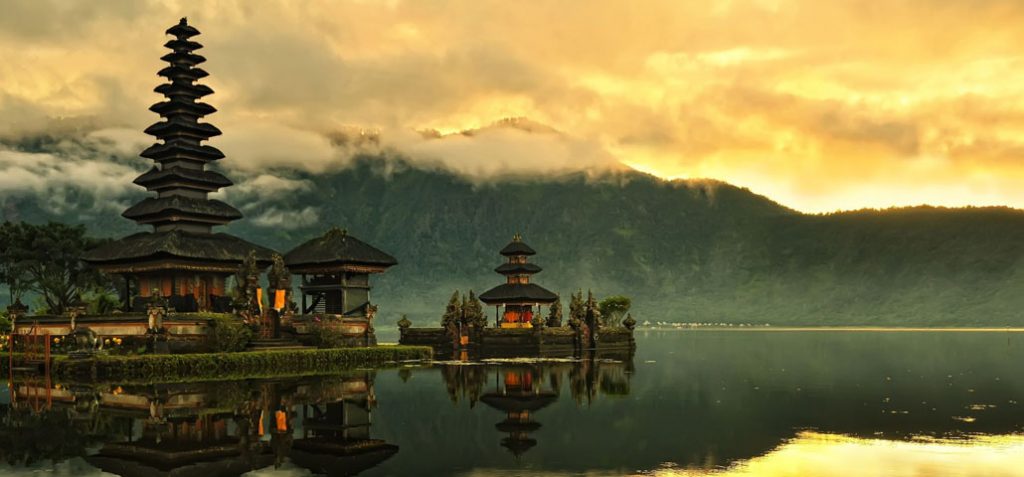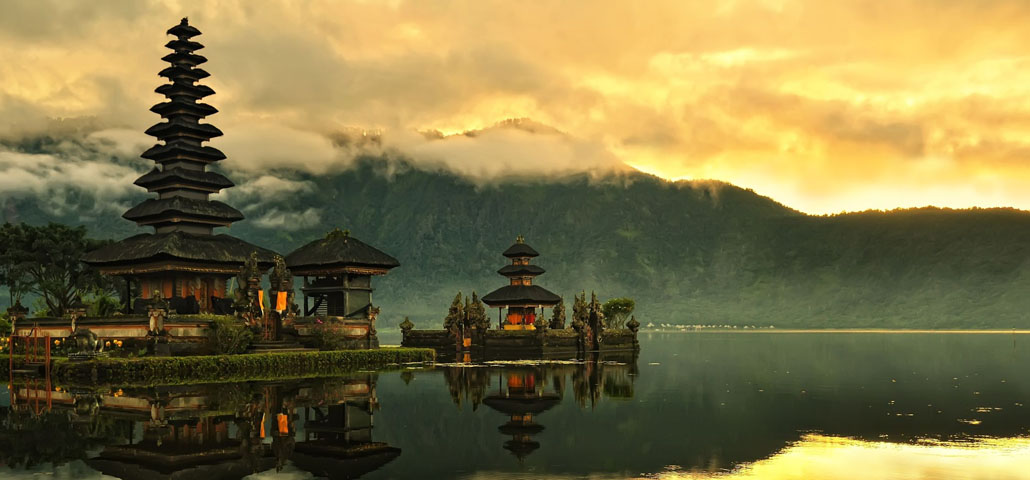 Around this tourist attraction, there are many hotels and restaurants. You also would like to consider some nearby tourist spots such as Eka Karya Bedugul Botanical Garden with a vast collections of  plants. Another spot is the Candi Kuning Village fresh market, the locals sells fresh fruits and vegetables.
Other lakes that you can visit nearby are Lake Tamblingan and Lake Buyan.