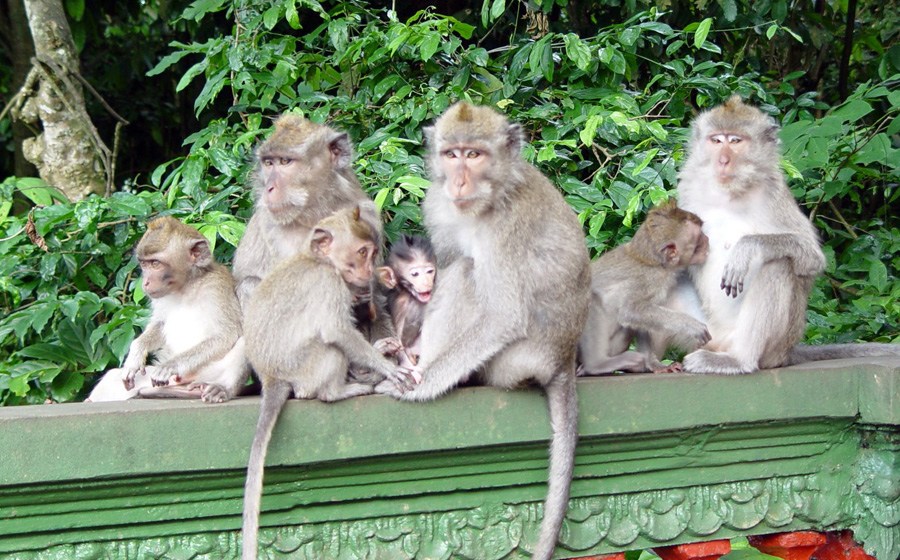 Alas Kedaton is a 12 acres protected forest. The Alas Kedaton forest is inhabited with groups of monkeys. This tourist attraction is one of the stops for visitors traveling to or from Lake Beratan or Ulun Danu Beratan temple up at Bedugul area.
The meaning of Alas Kedaton, alas means forest and kedaton means palace. This forest is located at Kukuh village, Marga, Tabanan District. Around 35 kilometres or 1 hour from Denpasar.
Not only inhabited by thousands of monkeys, in this forest also live hundreds of large bats. All the monkeys are tame , but visitors are advised to be careful, especially their belongings as the monkeys acn sometimes steal your things. This monkey forest is one of three monkey forests attraction in Bali. Beside Alas Kedaton, there are also Monkey Forest in Sangeh, Badung Dsitrict, and the Sacred Monkey Forest in Ubud, Gianyar District.
Alas Kedaton Temple
Right in the center of the forest, lies a temple. Alas Kedaton temple is one of  the temples from King Masula Masuli reigns. The temple is built by Mpu Kuturan or Mpu Rajakertha in the year Saka 1100 (1178 AD).
This temple is also known as  Pura Dalem Kahyangan Kedaton is facing to the west and have some uniqueness compared to the general temples in Bali. Bali temples in general only have no more than 2 gates, Alas Kedaton temple have four used for entering and exiting. The temple also have unique courtyard. At the Jaba Jeroan or the inner yard position is lower than the center yard (Jaba Tengah). Bali temples in general have the main courtyard higher than the inner yard.
Inside the Alas Kedaton temple lies a few holy buildings  (pelinggih), also a  Lingga and some statues. Among them is the Durga Mahisasura Mardhani statue who have 8 hands standing on top of  an ox statue. Then the God Ganesha statue sits on top of Padma or lotus  flower and 2 dragons.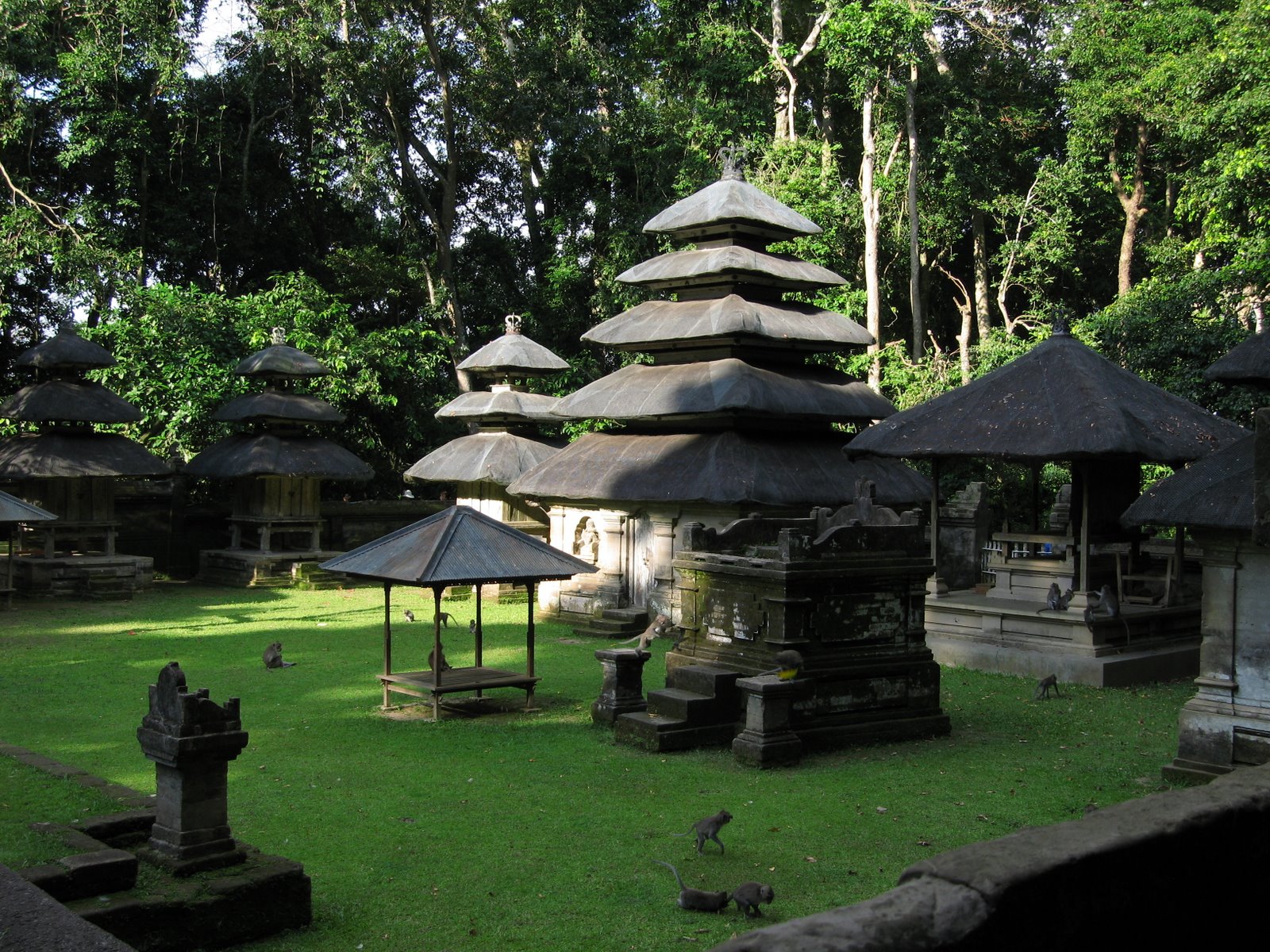 Tour Package
Our tour package with Alas Kedaton incuded in the itinerary :