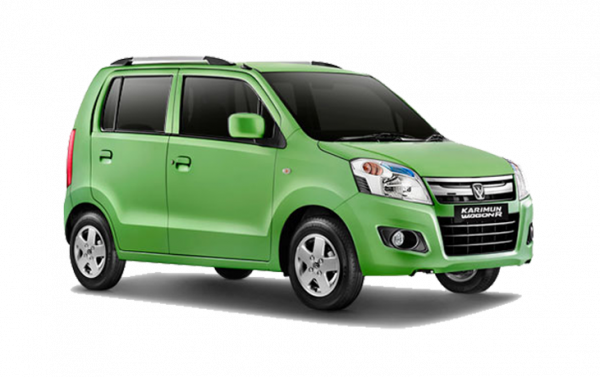 Suzuki Karimun Wagon R is made by  Suzuki in 2013 to replace the first generation of  Suzuki Karimun launched in 1999. The R means Recreation and Karimun Wagon R is one of the Low Cost Green Car  (LCGC).
Similar to  Suzuki Karimun Estilo, this car is powered with a 1000 cc engine, which will have the same feature and power and acceleration. Very convenient to travel within the city or travelling uphill. Fuel consumption is very economical it won't break your gasoline budget while your stay in Bali.
Suzuki karimun Estilo R have 4 person capacity with decent space of baggage area. The rear seat can also be flipped forward for larger luggage space..
KARIMUN WAGON R RENTAL RATE IN BALI
| | Price | Overtime |
| --- | --- | --- |
| Selef Drive | IDR 200,000 | Rp 20,000 |
| With Driver | IDR 300,000 | Rp 30,000 |
| With Driver & Gas | IDR 400,000 | Rp 40,000 |
All rates are including 21% government and service tax.
NO down payment necessary.
Daily rent terms are 24 hours for self drive and 10 hours with driver
Rates does not include Gasoline, you can freely adjust your daily gas budget, or + IDR 100,000
All cars are fully insured
Unlimited mileage within Bali island only.
Delivery/Pickup to airport or Hotel (limited areas)