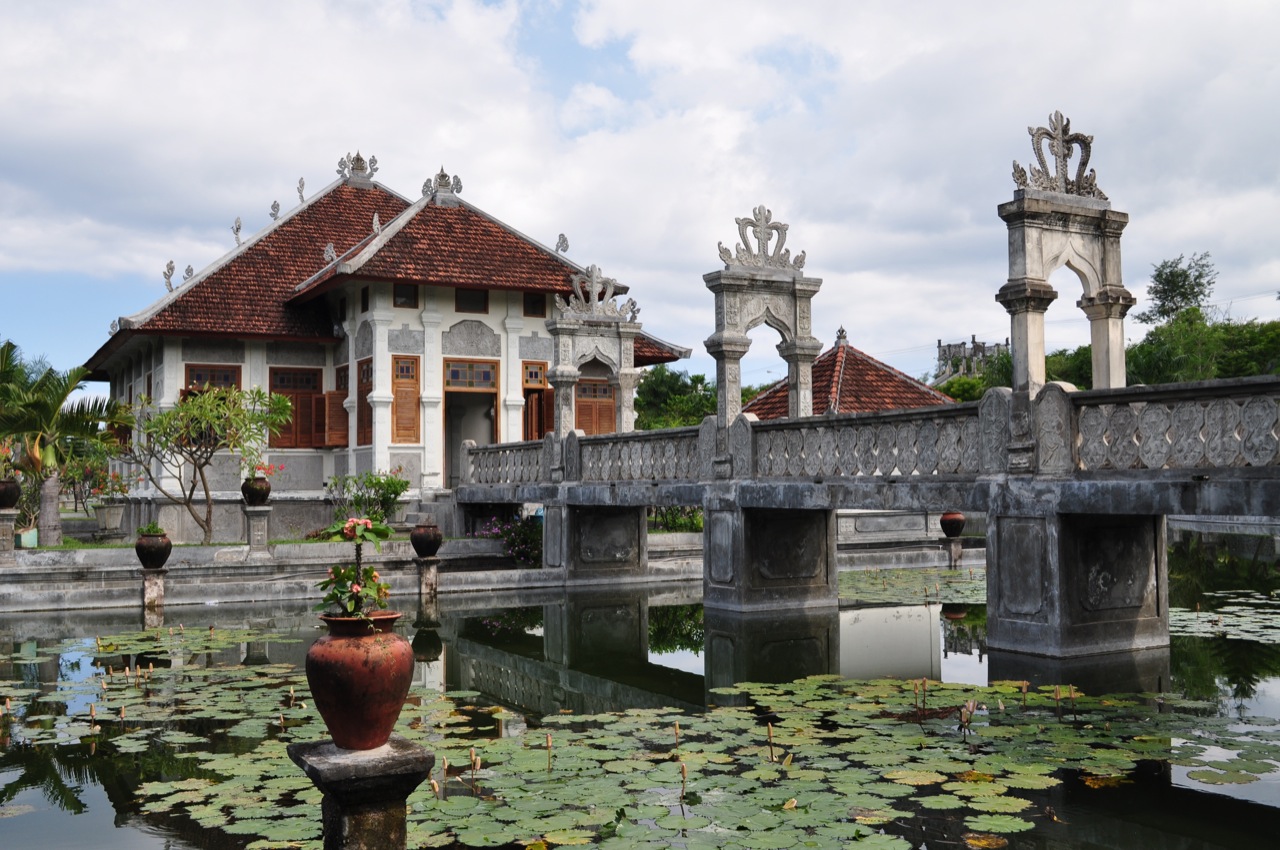 Ujung Water Palace, or Soekasada Ujung Garden is one of touist attraction that have a unique and historical  vibe to the Karangasem government. Ujung Water Palace is 65 kilometres drive east of Denpasar, it will take around 90 minutes drive. If travelling from Kuta, it will take longer around 2 hours drive..
This garden is visited by many tourists who came to Bali, especially when the location is near to the sea.
About Ujung Water Palace, Karangasem
The Water Palace is built by the Karangasem King in 1919 and completed entirely in 1926, before Indonesia's Independence. It was designed by a Dutch Architect van Den Hentz and Chineese architect Loto Ang, also assisted by the empire's architect. The water palace also known as Ujung Garden is located in Tumbu village, Karangasem district.
In addition to the king's resting place, a place was also built for the king of Karangasem to meditate and also as a place to entertain guests of the kingdom of Karangasem.
Life in this world cannot live without water. According to the Hinduism, water is used to create the holy water to cleanse Bhuana Agung and Bhuana Alit. Menurut ajaran Hindu bahwa air digunakan untuk membuat air suci untuk membersihkan Bhuana Agung dan Bhuana Alit. Therefore the garden has many springs sourced from both freshwater and sea water. Sea water has an important role to attract solar energy. Then the energy is blown through the wind towards the land to help life on land.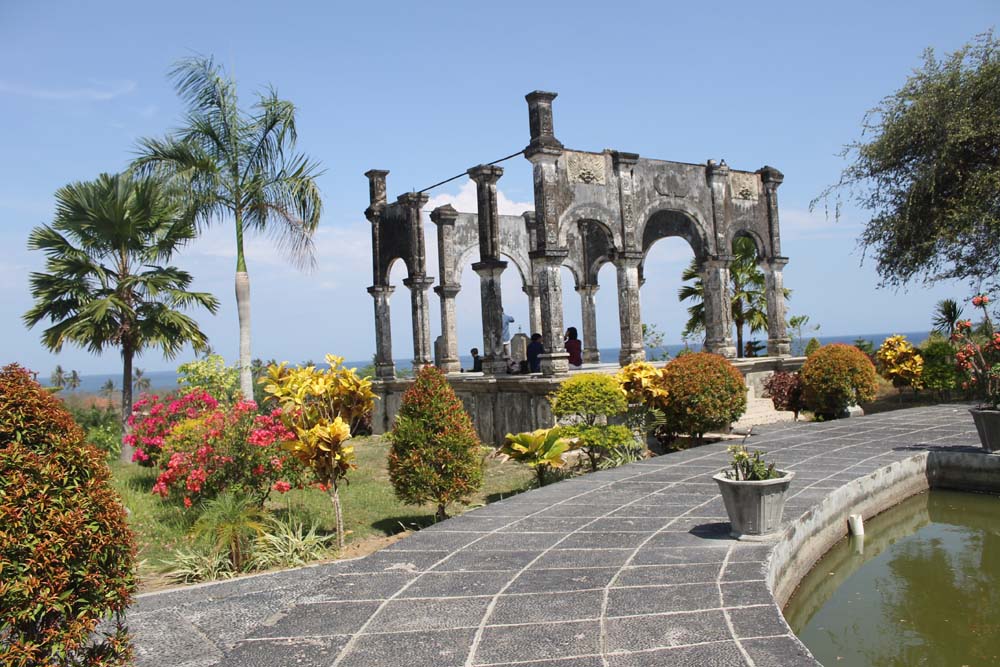 Ujung Garden Ponds
The garden have three ponds, one in the south with a building at the center called Bale Bengong. While the other two ponds is connected with a bridge.
The Water Palace Karangasem has also experienced a very severe damage. The damage happened precisely in 1963 caused by Mount Agung erruption, the tallest mountain in Bali.