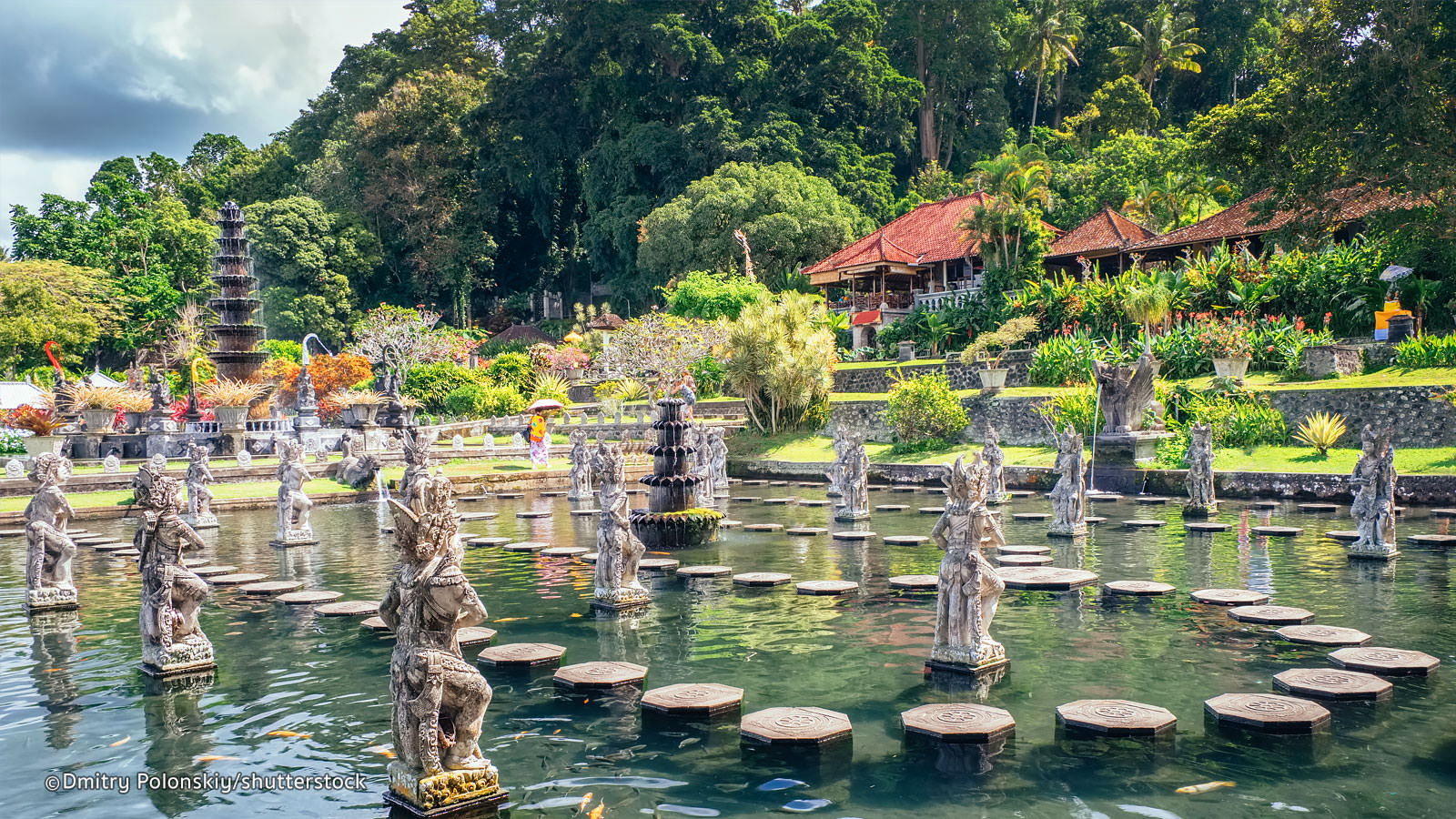 Tirta Gangga is a former royal palace in eastern Bali, about 5 kilometres from Karangasem, near Abang. It is noted for its water palace, owned by Karangasem Royal.  From Denpasar will take about 2 hours drive. It's one of the must-visit place in Eastern Bali.
There are three main things in Tirta Gangga Karangasem, Tirta Gangga water palace is a maze of pools and fountains surrounded by a lush garden and stone carvings and statues. The Water Palace is located in the middle of rice fields.
About Tirta Gangga
Tirta Gangga means water from the Ganges and it is a place of some reverence for the Hindu Balinese. The water palace was built in 1948 by the Raja of Karangasem, Anak Agung Agung Anglurah Ketut Karangasem. It is, however, the name widely used to refer to the general area which includes the water palace and the lush rural areas around.
The complex was destroyed after the eruption of Mount Agung in 1963. But then re-built and restored.
The 1.2 acres of the complex consists of three separate areas each with ponds and sculptures.The lowest level has two large ponds and a water tower. At the second area (middle level) are the swimming pools. The third area is main complex with the home of the former Raja.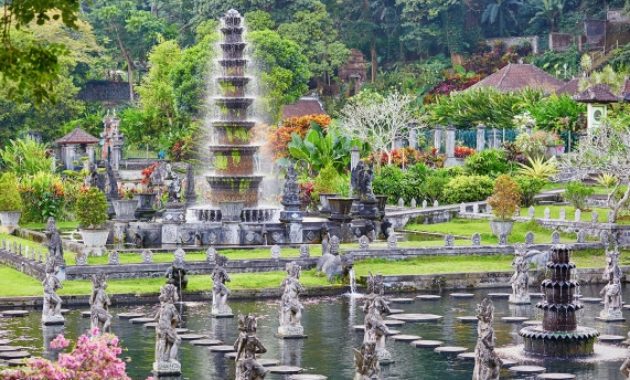 A reservoir on the grounds receives the springwater and from this reservoir drinking water is delivered via a pipe system to the town of Amlapura. There is also an underground pipe system which leads to the upper swimming pool, where it emerges through the mouth of a raksasa (a demon statue) which stands at a corner of the pool. Here the water flows over into a lower level pool. From this lower level pool it flows into some small fish ponds and from there into the rice fields that border the gardens.
The water of Tirtagangga has always been regarded as holy and is regularly used for religious temple ceremonies. With important celebration days Tirtagangga is the destination of colourful processions with offerings, umbrellas, flags and other tributes.